The Doobie Brothers
50th Anniversary Tour with Tom Johnston, Pat Simmons, John McFee, & Michael McDonald
For over five decades, The Doobie Brothers have been known for delivering mind-blowing, roots based, harmony-laden, guitar-driven rock and roll—all of which recently culminated in an induction into the 2020 Rock & Roll Hall of Fame. Boasting one of the most loyal fan bases in music, selling more than 48 million albums, and winning four Grammy® Awards, The Doobie Brothers continue to write and record new material and tour the world. Their No. 1 singles "Black Water" and "What a Fool Believes," both gold, lead a catalog of indelible songs that include: "Listen to the Music," "China Grove," "Jesus Is Just All Right," "Rockin' Down the Highway," "Long Train Runnin'," "Take Me In Your Arms," "Takin' it to the Streets," "Minute by Minute," "You Belong to Me," "The Doctor," and more. In all, the Doobies have tallied up five top 10 singles and 16 top 40 hits.
Beginning with their multi-million-selling sophomore collection Toulouse Street, the Doobies have three multi-platinum, seven platinum, and 14 Gold albums. Best of the Doobies has sold more than 12 million copies—a rare "diamond record." In 2021, the band kicked off their 50th anniversary tour which reunited Tom Johnston, Michael McDonald, Pat Simmons, and John McFee.
There is an 8 ticket limit on all sales.
We offer a variety of services to improve your visit and ensure your accessibility needs are fully met. Learn More.
Experience the concert from special select Artist Platinum Seats. Platinum Seats provide fans with direct access to some of the best seats in the venue at market value. The market value for Platinum Seats is subject to change based on the overall demand and popularity for the concert.
Policies, programs, artists, dates, times, and prices are subject to change without notice. Additional fees may apply. All sales are final, there are no refunds unless the event is cancelled. Refunds are only made to the original purchaser. Learn more about State Theatre policies.
You May Also Enjoy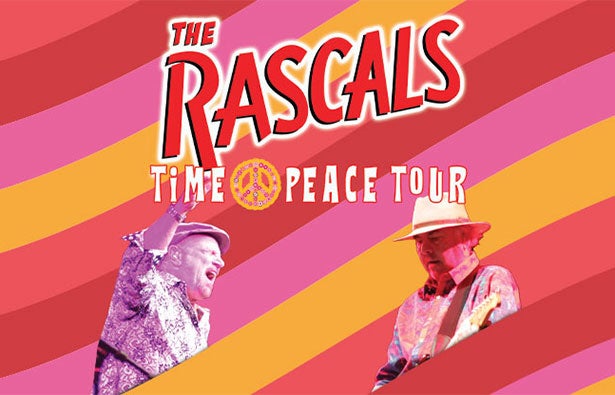 Featuring Felix Cavaliere & Gene Cornish: Time Peace Tour