Pride Events
Celebrate Pride this June at STNJ!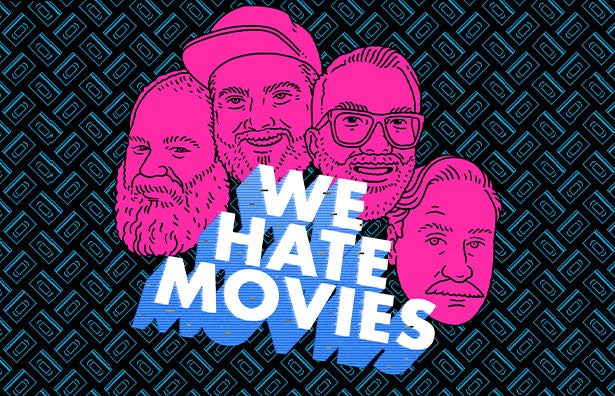 Live Podcast Recording of The Birdcage
Thu, June 15, 2023 at 7:30pm — SOLD OUT!
We're doing Fosse, Martha Graham, Twyla, and Madonna!
To celebrate Pride, the We Hate Movies podcast, led by Andrew Jupin, Stephen Sajdak, Chris Cabin, and Eric Szyszka, are heading to the State Theatre for a live We Love Movies recording on one of their favorite 90s comedies, Mike Nichols' The Birdcage, in which Robin Williams and Nathan Lane attempt to pass as a hetero couple to please the staunchly conservative parents of their future daughter-in-law.
How far would you go not to upset Gene Hackman? What about Dianne "The Beast" Wiest? Has any other film pulled off a late-in-the-game Christine Baranski introduction better than this? Join the fellas for a discussion of all these things, as well as the heyday of tabloid journalism, the distinct walking style(s) of John Wayne, and Hank Azaria's questionable choreography to Gloria Estefan's "Conga." Come on out and get ready to fly just like birds of a feather with the WHM crew!
This show is general admission seating in our Studio, first come first served.
More Info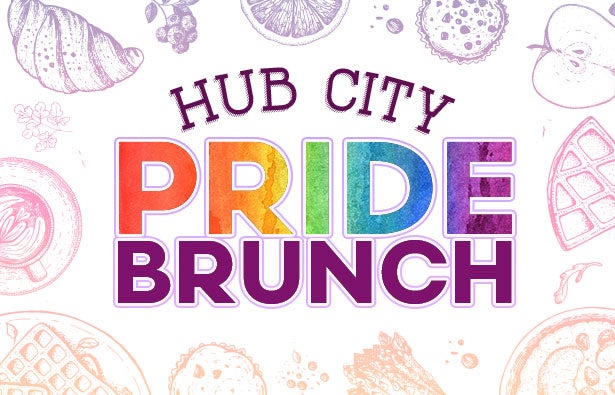 Sun, June 25, 2023 at 11am
Celebrate Pride Month with us at the first annual Hub City Pride Brunch! This premiere New Brunswick event will take place outside on Livingston Ave in front of the historic State Theatre New Jersey. The brunch event includes an outdoor stage with amazing live performances, door prizes, awesome beats by DJ IZM, and prizes for Best Dressed (1st & 2nd place)!
Each brunch table will represent a color of the Pride flag and attendees will be encouraged to dress up from head to toe in the color of the table they were assigned. Tables will be set up with centerpieces, but guests are invited to bring decor in that color to add to the table (no glass or fragile items please).
On June 1, Brunch ticket purchasers will receive an email to sign up for their color choice.
Hub City Pride Brunch community partners include New Brunswick Cultural Center and New Brunswick City Center.
More Info
Join us for a Pride Night Party!
Pride Night Parties include hors d'oeuvres, cash bar, and more in our newly renovated Studio space! Tickets are limited so act fast before you miss out on your chance to join the party.
Must have ticket to party in addition to corresponding performance in order to attend.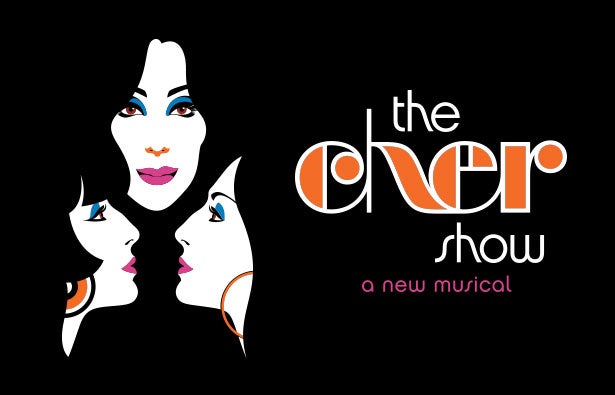 Friday, Feb 9, 2024
8:00 PM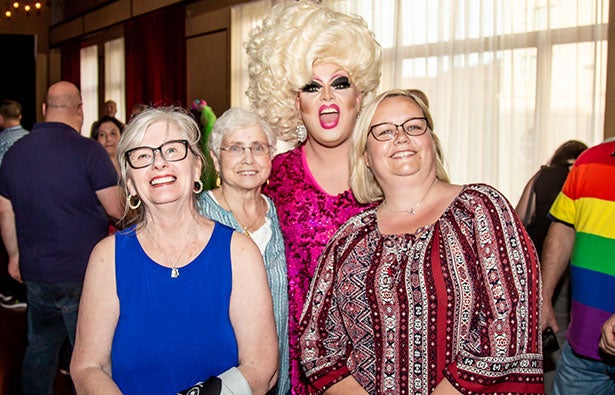 Pride Night Party
Before the show, join us for a Pride Night Party with food, music, giveaways, and more in our newly renovated studio space! $10 tickets are limited so act fast before you miss out on your chance to join the party.
Ticket must also be purchased for the performance. Add this party to your order in the cart. Limited availability. Parties take place in the Studio on the 2nd floor of the State Theatre.
---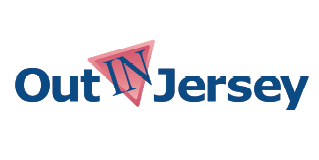 Pride Nights Media Sponsor