DiscoveryTix
Sponsored by


Providing $10 Tickets to Members of New Jersey's Families First Program
Ofreciendo entradas de $10 a los miembros del programa Families First de Nueva Jersey
To help remove economic barriers that prevent access to the performing arts, State Theatre, thanks to generous support from our sponsor Bank of America, is able to allocate $10 tickets to every State Theatre presented performance for families and individuals enrolled in New Jersey's Families First Discovery Program.
Para ayudar a eliminar las barreras económicas que impiden el acceso a las artes escénicas, el State Theatre, gracias al generoso apoyo de nuestro patrocinador Bank of America, puede ofrecer entradas de 10 dólares para cada presentación del State Theatre a las familias y personas inscritas en el programa Families First Discovery de Nueva Jersey.
---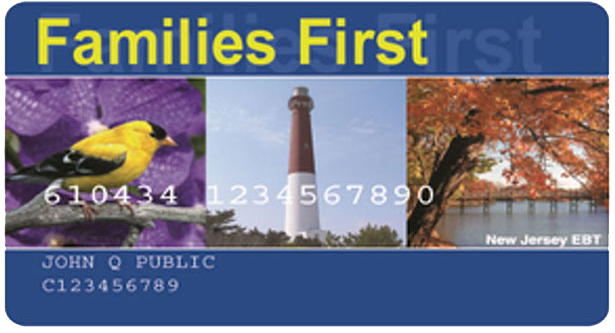 How to Purchase DiscoveryTix
Cómo Comprar DiscoveryTix
DiscoveryTix $10 tickets must be purchased in-person at our Guest Services Office located within the theater at 15 Livingston Ave, New Brunswick during normal operating hours. To qualify, you must present a valid New Jersey Families First card (Families First branded electronic benefits transfer card), or an eWIC card (WIC branded electronic benefits transfer or EBT card).
Las entradas DiscoveryTix de $10 se deben comprar en persona en nuestra Oficina de Guest Services, situada dentro del teatro en 15 Livingston Ave, New Brunswick, durante el horario normal de servicio. Para calificar, es necesario presentar una tarjeta válida de New Jersey Families First (tarjeta electrónica de transferencia de beneficios de la marca Families First), o una tarjeta eWIC (tarjeta electrónica de transferencia de beneficios de la marca WIC o tarjeta EBT).
Seating is subject to availability at the time of purchase. We recommend calling Guest Services at 732-246-7469 to determine show availability. Discounts are not retroactive and cannot be combined. Available for all State Theatre presented programs, not valid on rentals. Other restrictions may apply.
Las plazas están sujetas a disponibilidad en el momento de la compra. Recomendamos llamar Guest Services al 732-246-7469 para determinar la disponibilidad. Los descuentos no son retroactivos y no se pueden combinar. Válido para todos los programas presentados por el Teatro del Estado, no válido para alquileres. Se podrían aplicar otras restricciones.